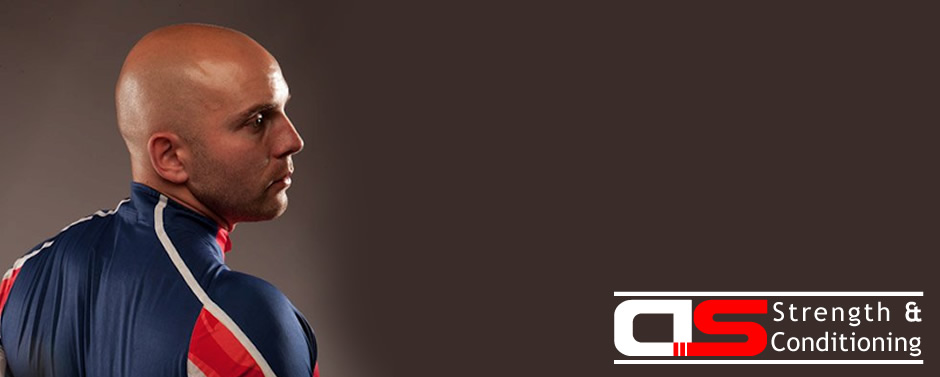 About us
We have been offering strength and conditioning support for 7 years. Working with athletes from novice to elite; we have worked with athletes and teams from such sports as Athletics, Basketball, Bobsleigh, Football, Golf, Martial Arts, Powerlifting, Rugby Union, Swimming, Hockey and Tennis. The experience gained has also been supported with academic development to an MSc in Sport & Exercise Science (strength & conditioning) level.
Competitive experience includes represent Great Britain at Bobsleigh in both the 2-man and 4-man events, competing at a World Championship level. Further sporting background includes represents our Universities in the British University Championships at Athletics and Powerlifting, winning medals at the BUCS title in the 90kg class in 2008. Also our competitive sporting background includes represented our home county in Athletics and Football.
What we do.
DS Strength & Conditioning provide strength & conditioning programmes that are unique and designed specifically for each individual client based around predetermined performance measures. These performance measures are identified and then tested to determine an athlete's strengths and weakness.
The testing batteries that are developed by DS Strength & Conditioning are designed to analyse an athlete's physical and technical ability. Through biomechanical analysis, movement screens to identify instabilities and imbalances, and performance specific tests to analyse speed, strength, power, and many other parameters.
Work with me.
DS Strength & Conditioning provides many services, but focus on such areas as:

• Quantitative analysis, 'you can only improve performance, by measuring performance'.

• Programme design underpinned by evidence based theory.

• Applying experience gained through International competition.

• High performance development to give you the winning edge over your opponents.

• Bridging the gap between the physiotherapist and returning to full physical status.

• Prehab and correctional movement programmes to reduce injury.